Discounted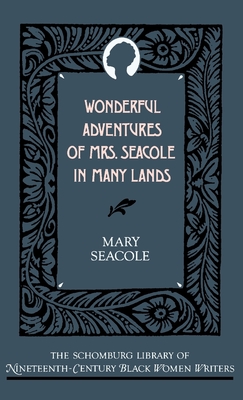 Wonderful Adventures of Mrs. Seacole in Many Lands (The ^Aschomburg Library of Nineteenth-Century Black Women Writers)
Previous price:

$98.00
Current price:

$81.00
This product is not returnable.
Publication Date:
April 14th, 1988
Publisher:
Oxford University Press, USA
Usually Ships in 1 to 5 Days
Description
A far cry from the nineteenth-century slave narrative tradition, this book, written in 1857, is a special kind of success story. With delightful urbanity and wit, Mary Seacole, a free-born Jamaican Creole, recounts her childhood as a daughter of a Scottish army officer and a free black boarding-house keeper, her years as a storekeeper in a Central American frontier town, and her role as a battlefield 'doctress' to British troops in the Crimean War. She emerges as an independent and respected maternal figure, the acme of female achievement in Victorian culture, and a symbol of 'home' to British soldiers alienated by war.