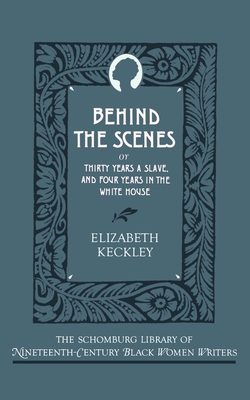 Behind the Scenes: Or, Thirty Years a Slave, and Four Years in the White House (Schomburg Library of Nineteenth-Century Black Women Writers)
This product is not returnable.
Publication Date:
December 14th, 1989
Publisher:
Oxford University Press, USA
Usually Ships in 1 to 5 Days
Description
Part slave narrative, part memoir, and part sentimental fiction, Behind the Scenes depicts Elizabeth Keckley's years as a slave and subsequent four years in Abraham Lincoln's White House during the Civil War. As public drama privately experienced, Keckley's work presents Jefferson Davis and his wife, Abraham Lincoln and Mary Todd Lincoln, and even Stephen Douglas and "Mrs. Senator Douglas" in the foreground, with the war, and slavery as the issue that precipitated it, in the background. Through the eyes of this black woman--an ex-slave, seamstress, and dressmaker--we see a wide range of historical figures and events of the antebellum South, the Washington of the Civil War years, and the final stages of the war.