Discounted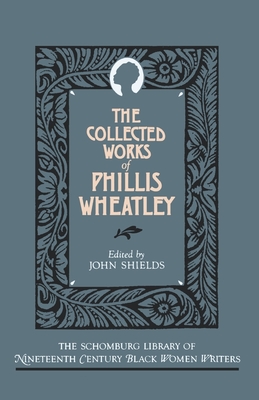 The Collected Works of Phillis Wheatley (Schomburg Library of Nineteenth-Century Black Women Writers)
Previous price:

$26.99
Current price:

$24.99
This product is not returnable.
Publication Date:
December 14th, 1989
Publisher:
Oxford University Press, USA
Usually Ships in 1 to 5 Days
Description
The past two decades have seen a dramatic resurgence of interest in black women writers, as authors such as Alice Walker and Toni Morrison have come to dominate the larger Afro-American literary landscape. Yet the works of the writers who founded and nurtured the black women's literary tradition--nineteenth-century Afro-American women--have remained buried in research libraries or in expensive hard-to-find reprints, often inaccessible to twentieth-century readers.
Oxford University Press, in collaboration with the Schomburg Center for Research in Black Culture, a research unit of The New York Public Library, rescued the voice of an entire segment of the black tradition by offering thirty volumes of these compelling and rare works of fiction, poetry, autobiography, biography, essays, and journalism. Responding to the wide recognition this series has received, Oxford now presents four of these volumes in paperback. Each book contains an introduction written by an expert in the field, as well as an overview by Henry Louis Gates, Jr., the General Editor.
Individually, each of these four works now in paperback--including The Journals of Charlotte Forten Grimk , Elizabeth Keckley's Behind the Scenes: Or, Thirty Years a Slave, and Four Years in the White House, Six Women's Slave Narratives, and The Collected Works of Phillis Wheatley--stands as a unique literary contribution in its own right. Collectively providing a rich sampling of the range of works written by black women over the course of more than a century, they pay tribute (now long overdue) to an extraordinary and influential group of Afro-American women. These new editions will enable teachers, students, and general readers of American literature, history, Afro-American culture, and women's studies to hear at last, and learn from, the lost voice of the nineteenth-century black woman writer.