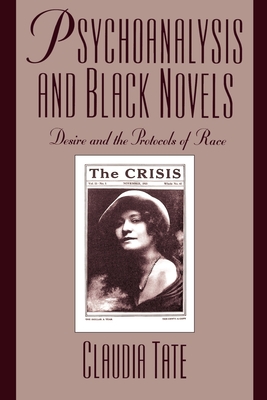 Psychoanalysis and Black Novels: Desire and the Protocols of Race (Race and American Culture)
This product is not returnable.
Publication Date:
February 12th, 1998
Publisher:
Oxford University Press, USA
Description
Although psychoanalytic theory is one of the most potent and influential tools in contemporary literary criticism, to date it has had very little impact on the study of African American literature. Critical methods from the disciplines of history, sociology, and cultural studies have dominated work in the field. Now, in this exciting new book by the author of Domestic Allegories: The Black Heroine's Text at the Turn of the Century, Claudia Tate demonstrates that psychoanalytic paradigms can produce rich and compelling readings of African American textuality. With clear and accessible summaries of key concepts in Freud, Lacan, and Klein, as well as deft reference to the work of contemporary psychoanalytic critics of literature, Tate explores African- American desire, alienation, and subjectivity in neglected novels by Emma Kelley, W.E.B. Du Bois, Richard Wright, Zora Neale Hurston, and Nella Larsen. Her pioneering approach highlights African American textual realms within and
beyond those inscribing racial oppression and modes of black resistance. A superb introduction to psychoanalytic theory and its applications for African American literature and culture, this book creates a sophisticated critical model of black subjectivity and desire for use in the study of African American texts.