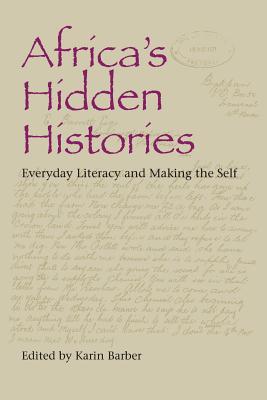 Africa's Hidden Histories: Everyday Literacy and Making the Self (African Expressive Cultures)
Publication Date:
July 13th, 2006
Publisher:
Indiana University Press
Usually Ships in 1 to 5 Days
Description
Colonial Africa saw an explosion of writing and printing, produced and circulated not only by highly educated and visible elites, but also by wage laborers, clerks, village headmasters, traders, and other obscure aspirants to elite status. The ability to read and write was considered essential for educated persons, and Africans from all walks of life strove to participate in the new literary culture. Karin Barber and an international group of Africanist scholars have uncovered a trove of personal diaries, letters, obituaries, pamphlets, and booklets stored away in tin-trunks, suitcases, and cabinets that reveal individuals involved in the new occupation of the colonial era--putting pen to paper. Africa's Hidden Histories taps into rare primary sources and considers the profusion of literary culture, the propensity to collect and archive text, and the significance attached to reading as a form of self-improvement. As it explores the innovative, intense, and sociable interest in reading and writing, this book opens new avenues for understanding a rich and hidden history of Africa's creative expression.