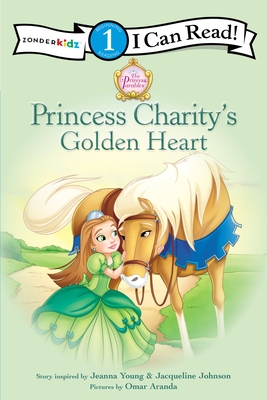 Princess Charity's Golden Heart: Level 1 (I Can Read! / Princess Parables)
Publication Date:
September 8th, 2012
Usually Ships in 1 to 5 Days
Description
Based on Princess Charity's Courageous Heart and the Parable of the Good Samaritan, this level one I Can Read is the perfect lesson in love for early readers.
In Princess Charity's Golden Heart Princess Charity loves to ride her horse Daisy across the kingdom and normally feels free to go anywhere. But father has issued an order--stay away from the neighbor's border. Charity wants to obey her father, the king, but when she sees people pass by an injured young boy without stopping to help, she must make a decision ... should she obey her father or go to help the boy in need?
Princess Charity's Golden Heart:
Is a Level One I Can Read
Teaches the Parable of the Good Samaritan (Luke 10: 30-37)
Features lovely, full-color art