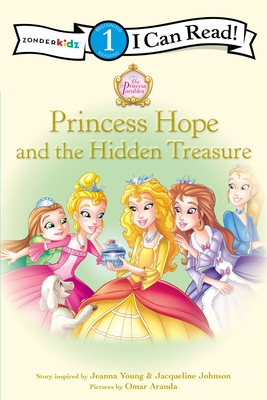 Princess Hope and the Hidden Treasure: Level 1 (I Can Read! / Princess Parables)
Publication Date:
September 8th, 2012
Usually Ships in 1 to 5 Days
Description
Based on the Parable of the Hidden Treasure and the Pearl in Matthew 13:44-45, this is the perfect picture book to teach young children what a real treasure is.
In Princess Hope and the Hidden Treasure Princess Hope and her sisters are on a shopping trip in the kingdom. They come across a small box with a ring in it and realize it once belonged to their grandmother. The princesses cannot afford the ring, but Hope plans a "courtyard sale" and it is a success Once she has sold everything, she is astonished to learn what all she has sacrificed everything for Through a series of clues that take the princesses through the castle on a treasure hunt, Hope realizes there is more to treasure than just things--including God's greatest gift of his Son.
Princess Hope and the Hidden Treasure:
Has beautiful full-color illustrations
Is based on the Parable of the Hidden Treasure in Matthew 13:44-45
Is the perfect book for princess lovers ages 4-8
Features a lovely glittery cover