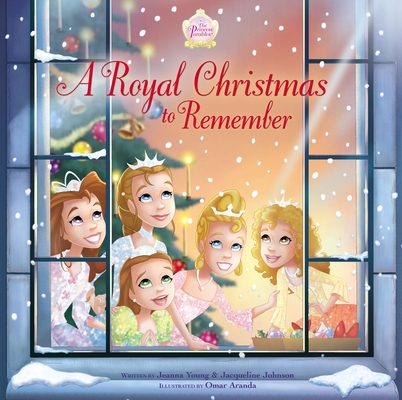 A Royal Christmas to Remember (Princess Parables)
Publication Date:
October 11th, 2016
Usually Ships in 1 to 5 Days
Description
Is your child a fan of princesses and fairy tales? Join princesses Joy, Grace, Faith, Charity, and Hope as they find themselves in the middle of Christmas Eve drama when their holiday celebration is interrupted by thieves, and they learn their village has been attacked. Children will learn about the importance of caring and sharing all year round, as well as helping those in need.
In A Royal Christmas to Remember, the princess sisters are eager to open their presents, and look forward to all the gifts they will receive on Christmas morning. But on Christmas Eve, everything changes when robbers break into the castle and also steal from all the nearby villagers. The sisters soon learn true princesses give and share--and that the holidays and every day are better when we open our hearts to others.
A Royal Christmas to Remember, part of the Princess Parables series, is perfect for:
Children ages 4-8 who love princesses and knights
Advent or holiday story time
Holiday gift exchanges and Christmas gifting
Celebrating the real reason for Christmas as a family
This holiday picture book features:
Beautiful full-color illustrations and a festive cover with lots of holiday charm
A story based on the Parable of the Young Ruler found in Luke 12:15-21
A fun and approachable story that helps teach biblical values
If you enjoy A Royal Christmas to Remember, check out other titles in the Princess Parables series: A Royal Easter Story, Princess Charity's Courageous Heart, Princess Joy's Birthday Blessing, Princess Grace and the Little Lost Kitten, Princess Hope and the Hidden Treasure, and Princess Faith's Mysterious Garden.