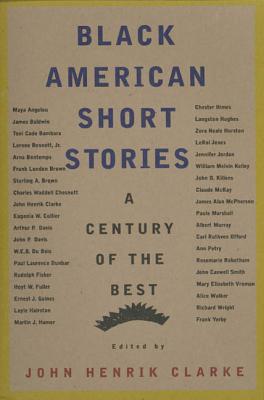 Black American Short Stories: A Century of the Best
Publication Date:
January 1st, 1993
Usually Ships in 1 to 5 Days
Description
The success of John Henrik Clarke's American Negro Short Stories, first published in 1966, affirmed the vitality and importance of black fiction. Now this expanded edition of that best-selling book, with a new title, offers the reader thirty-one stories included in the original—from Charles W. Chesnutt and Paul Laurence Dunbar in the late nineteenth century to the rich and productive work of the Harlem Renaissance: writers like Zora Neale Hurston, Langston Hughes, and Richard Wright; the World War II accomplishments of Chester Himes, Frank Yerby, and many others; and the later fiction of James Baldwin, Paule Marshall, and LeRoi Jones (Imamu Amiri Baraka). Seven additional contributions round out a century of great stories with the work of Maya Angelou, Toni Cade Bambara, Eugenia Collier, Jennifer Jordan, James Allan McPherson, Rosemarie Robotham, and Alice Walker. Dr. Clarke has included a new introduction to this 1993 edition, and a short biography of each contributor.