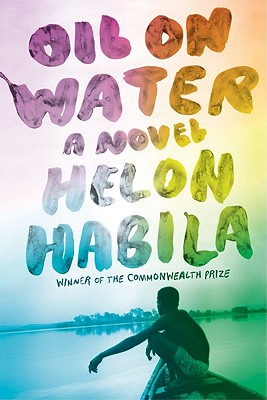 Oil on Water: A Novel
Publication Date:
May 16th, 2011
Publisher:
W. W. Norton & Company
Usually Ships in 1 to 5 Days
In this beautiful, truth-seeking novel, journalists Rufus and Zaq make their way through the fetid, oil-choked waters of the Nigerian Delta in search of the kidnapped wife of an oil executive. Rufus, young and eager to prove himself, is thrilled at the prospect of a big story and to be working with his hero, Zaq. But their journey into the dense wilderness takes on a much different form than either expected, and they are thrust into events beyond their control. Oil on Water is a suspenseful story about globalization, ambition, and the unwieldy nature of truth.
June 2011 Indie Next List
Description
"The new generation of twenty-first-century African writers have now come of age. Without a doubt Habila is one of the best."—Emmanuel Dongala
In the oil-rich and environmentally devastated Nigerian Delta, the wife of a British oil executive has been kidnapped. Two journalists—a young upstart, Rufus, and a once-great, now disillusioned veteran, Zaq—are sent to find her. In a story rich with atmosphere and taut with suspense, Oil on Water explores the conflict between idealism and cynical disillusionment in a journey full of danger and unintended consequences.
As Rufus and Zaq navigate polluted rivers flanked by exploded and dormant oil wells, in search of "the white woman," they must contend with the brutality of both government soldiers and militants. Assailed by irresolvable versions of the "truth" about the woman's disappearance, dependent on the kindness of strangers of unknowable loyalties, their journalistic objectivity will prove unsustainable, but other values might yet salvage their human dignity.
Praise for Oil on Water: A Novel
Starred Review. A cinematic adventure and a remarkably tense race against the clock set in a haunting world of mangroves, floating villages, and jungle shrines—but it is also a brooding political tragedy in the Graham Greene tradition, one that illustrates the environmental and human costs of resource extraction in corrupt, postcolonial Africa….his mournful vision of the world never eclipses its fragile beauty, or its humanity.
— Publishers Weekly
Habila has a filmic ability to etch scenes on the imagination.
— The Independent