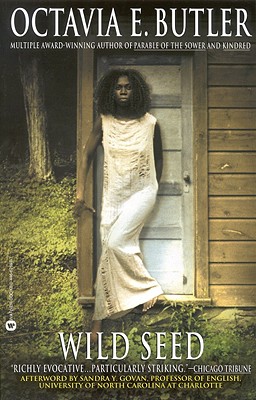 Wild Seed (Patternist #1)
Publication Date:
April 1st, 2001
Publisher:
Grand Central Publishing
Description
Doro is an entity who changes bodies like clothes, killing his hosts by reflex -- or design. He fears no one -- until he meets Anyanwu. Anyanwu is a shapeshifter who can absorb bullets and heal with a kiss...and savage anyone who threatens those she loves. She fears no one -- until she meets Doro. From African jungles to the colonies of America, Doro and Anyanwu weave together a pattern of destiny that not even immortals can imagine.