Discounted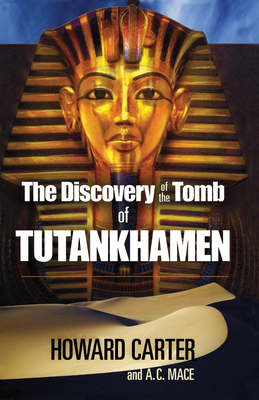 The Discovery of the Tomb of Tutankhamen (Egypt)
Previous price:

$21.95
Current price:

$14.95
This product is not returnable.
Publication Date:
June 1st, 1977
Publisher:
Dover Publications
Description
November 4, 1922. For six seasons the legendary Valley of the Kings has yielded no secrets to Howard Carter and his archeological team: "We had almost made up our minds that we were beaten," he writes, "and were preparing to leave The Valley and try our luck elsewhere; and then -- hardly had we set hoe to ground in our last despairing effort than we made a discovery that far exceeded our wildest dreams."
Join Howard Carter in his fascinating odyssey toward the most dramatic archeological find of the century -- the tomb of Tutankhamen. Written by Carter in 1923, only a year after the discovery, this book captures the overwhelming exhilaration of the find, the painstaking, step-by-step process of excavation, and the wonder of opening a treasure-filled inner chamber whose regal inhabitant had been dead for 3,000 years.
104 on-the-spot photographs chronicle the phases of the discovery and the scrupulous cataloging of the treasures. The opening chapters discuss the life of Tutankhamen and earlier archeological work in the Valley of the Kings. An appendix contains fully captioned photographs of the objects obtained from the tomb. A new preface by Jon Manchip White adds information on Carter's career, recent opinions on Tutankhamen's reign, and the importance of Carter's discovery to Egyptologists.
Millions have seen the stunning artifacts which came from the tomb -- they are among the glories of the Cairo Museum, and have made triumphal tours to museums the world over. They are a testament to the enigmatic young king, and to the unwavering tenacity of the man who brought them to light as described in this remarkable narrative.