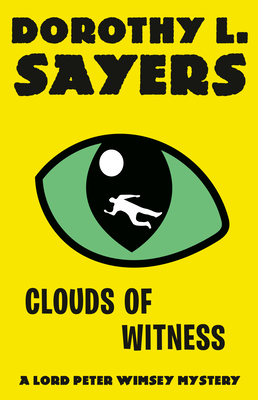 Clouds of Witness: A Lord Peter Wimsey Mystery
Publication Date:
January 3rd, 2023
Usually Ships in 1 to 5 Days
Description
A witty and clever whodunit by one of the greatest mystery writers of the twentieth century, featuring her dashing amateur sleuth, Lord Peter Wimsey.
"Sayers brought to the detective novel originality, intelligence, and wit. She gave it a new style and a new direction, and she did more than almost any other writer of her age to make the genre intellectually respectable." —P. D. James, bestselling author of the Inspector Adam Dalgliesh series
In Clouds of Witness, when the fiancé of Lord Peter's sister, Mary, is found dead outside the conservatory of the Wimsey family's shooting lodge in Yorkshire, the evidence points in an unfortunate direction. Their older brother, Gerald, the Duke of Denver, appears to be the culprit and is accordingly arrested and put on trial. To clear the family name, Lord Peter and his friend Inspector Charles Parker scour the lodge's grounds, finding tantalizing clues that include mysterious footprints, a piece of jewelry, and a cat-shaped charm. Lord Peter works to unravel a string of apparent coincidences, all the while not knowing whether the truth he seeks will save his brother—or condemn him.
 
A VINTAGE MYSTERY CLASSIC.
Praise for Clouds of Witness: A Lord Peter Wimsey Mystery
"Sayers brought to the detective novel originality, intelligence, and wit. She gave it a new style and a new direction, and she did more than almost any other writer of her age to make the genre intellectually respectable." —P. D. James