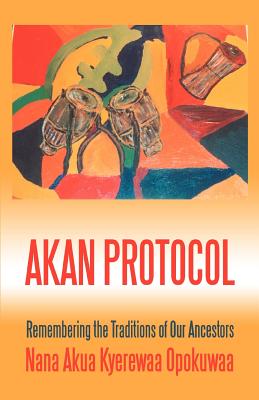 Akan Protocol: Remembering the Traditions of Our Ancestors
This product is not returnable.
Publication Date:
May 14th, 2005
Usually Ships in 1 to 5 Days
Description
This book begins your exploration of the culture and traditions of the Akans of Ghana, West Africa. It introduces the reader to the lifestyle of the traditional Akans living in Ghana, Ivory Coast, Togo, and other West African Countries. Little has been written on the Akan culture and spirituality especially in the style and with the sensitivity of this author. The reader gets a glimpse of the traditional life of the Akan with its protocols, hospitality, and embedded cultural spirituality. This is a user friendly guide to anyone seeking knowledge on the culture and/or spirituality of the Akans. The author has spent more than 15 years traveling throughout Ghana, observing and participating in cultural activities as well as studying day-to-day life. Additionally, the Author has spent many years interviewing practitioners of traditional Akan customs and rituals in Ghana. This book is a must read for social workers, psychologists, professors, teachers, and students. It is a great reference guide for those who plan to travel to Ghana and other parts of West Africa. Akan Protocol is infused with stories of interest and humor that will place you in the heart of Ghana, West Africa with Nana Kyerewaa.