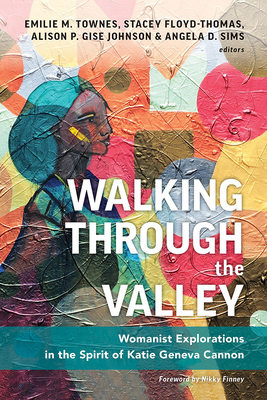 Walking Through the Valley: Womanist Explorations in the Spirit of Katie Geneva Cannon
Publication Date:
November 8th, 2022
Publisher:
Westminster John Knox Press
Usually Ships in 1 to 5 Days
Description
The late Katie Geneva Cannon was the founder of womanist ethics. Her work continues to generate new explorations of womanist moral thought. In this volume, leading womanist ethicists and theologians come together to continue Cannon's work in four critical areas: justice, leadership, embodied ethics, and sacred texts. The goal is to continue Cannon's pursuit of a world of inclusivity and hope, while realistically analyzing the discrimination, disenfranchisement, and systemic hatred that stand as obstacles to the world.
Contributors include Emilie Townes, Shawn Copeland, Eboni Marshall Turman, Angela Sims, Paula Parker, Nikia Robert, Alison Gise Johnson, Vanessa Monroe, Faith B. Harris, Stacey Floyd-Thomas, Melanie Jones, Renita Weems.