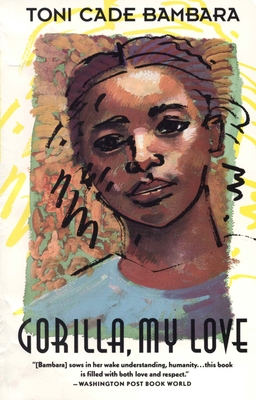 Gorilla, My Love (Vintage Contemporaries)
Publication Date:
June 30th, 1992
Usually Ships in 1 to 5 Days
Description
In these fifteen superb stories, this essential author of African American fiction gives us compelling portraits of a wide range of unforgettable characters, from sassy children to cunning old men, in scenes shifting between uptown New York and rural North Carolina. A young girl suffers her first betrayal. A widow flirts with an elderly blind man against the wishes of her grown-up children. A neighborhood loan shark teaches a white social worker a lesson in responsibility. And there is more. Sharing the world of Toni Cade Bambara's "straight-up fiction" is a stunning experience.
Praise for Gorilla, My Love (Vintage Contemporaries)
"Ms. Bambara grabs you by the throat...she dazzles, she charms." --Chicago Daily News
"Among the best portraits of black life to have appeared in some time." -- Saturday Review
"Bambara presents situations that build like improvisations on a melody....As drawn with spirit and subtlety. [Her characters] are-even in their defeats-a pleasure to watch."
-- Newsweek