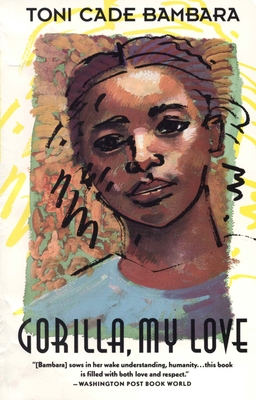 Gorilla, My Love (Vintage Contemporaries)
Publication Date:
June 30th, 1992
Usually Ships in 1 to 5 Days
Description
Fifteen unforgettable short stories from an essential author of African American fiction gives us compelling portraits of a wide range of unforgettable characters, from sassy children to cunning old men, from uptown New York to rural North Carolina.
"Bambara grabs you by the throat ... she dazzles, she charms." —Chicago Daily News
A young girl suffers her first betrayal. A widow flirts with an elderly blind man against the wishes of her grown-up children. A neighborhood loan shark teaches a white social worker a lesson in responsibility. And there is more. Sharing the world of Toni Cade Bambara's "straight-up fiction" is a stunning experience.
Praise for Gorilla, My Love (Vintage Contemporaries)
"Ms. Bambara grabs you by the throat...she dazzles, she charms." —Chicago Daily News
"Among the best portraits of black life to have appeared in some time." —Saturday Review
"Bambara presents situations that build like improvisations on a melody....As drawn with spirit and subtlety. [Her characters] are-even in their defeats-a pleasure to watch." —Newsweek