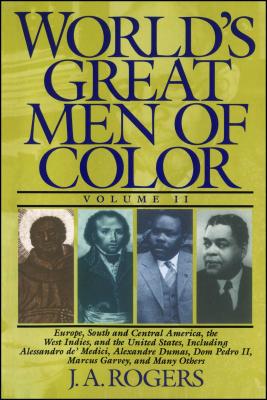 World's Great Men of Color, Volume II
Publication Date:
January 23rd, 1996
Usually Ships in 1 to 5 Days
Description
The classic, definitive title on the great Black figures in world history, beginning in antiquity and reaching into the modern age.
World's Great Men of Color is the comprehensive guide to the most noteworthy Black personalities in world history and their significance. J.A. Rogers spent the majority of his lifetime pioneering the field of Black studies with his exhaustive research on the major names in Black history whose contributions or even very existence have been glossed over. Well-written and informative, World's Great Men of Color is an enlightening and important historical work.