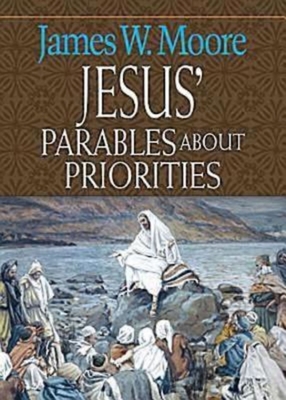 Jesus' Parables about Priorities
Publication Date:
August 1st, 2008
Publisher:
Abingdon Press
Usually Ships in 1 to 5 Days
Description
James W. MooreParables slip up on us. They flip our values. They turn our world upside down. They surprise us. This is the great thing about the parables of Jesus: They are always relevant and always personal. They speak eloquently to you and me, here and now. In this book, we will examine some of Jesus' thought-provoking parables, parables about priorities, to see if we can find ourselves and God's truth for us in these magnificent "truth-stories." They are, after all, truth-stories from the mind of Jesus that can change our lives as they proclaim God's truth for you and me. --adapted from the introduction Each of the six chapters features a key passage of Scripture and is centered on a theme from one of Jesus' parables, including The Priority of Love The Priority of Grace The Priority of Being Prepared The Priority of Courage The Priority of Forgiveness The Priority of Strong Foundations JAMES W. MOORE, popular speaker and preacher, is the author of Yes, Lord, I Have Sinned, but I Have Several Excellent Excuses; God Was Here and I Was Out to Lunch; When Grief Breaks Your Heart; There's a Hole in Your Soul That Only God Can Fill; and many other books. He and his wife, June, live in Fairview, Texas.