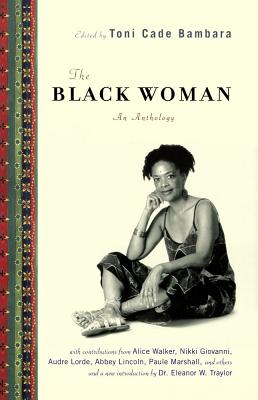 The Black Woman: An Anthology
Publication Date:
March 29th, 2005
Publisher:
Washington Square Press
Usually Ships in 1 to 5 Days
Description
A collection of early, emerging works from some of the most celebrated African American female writers who remain strong when the weight of a world filled with racism and gender discrimination wants to drag them down.
When it was first published in 1970, The Black Woman introduced readers to an astonishing new wave of voices that demanded to be heard. In this groundbreaking volume of original essays, poems, and stories, a chorus of outspoken women—many who would become leaders in their fields, such as bestselling novelist Alice Walker, poets Audre Lorde and Nikki Giovanni, writer Paule Marshall, activist Grace Lee Boggs, and musician Abbey Lincoln among them— tackled issues surrounding race and sex, body image, the economy, politics, labor, and much more. Their words still resonate with truth, relevance, and insight today as the fight for racial and gender equality continues to rage on.