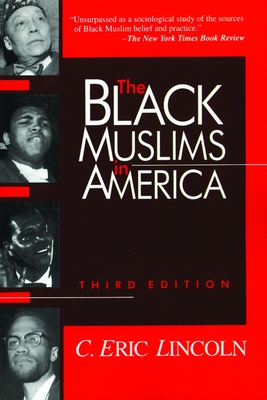 The Black Muslims in America
This product is not returnable.
Publication Date:
February 2nd, 1994
Publisher:
William B. Eerdmans Publishing Company
Usually Ships in 1 to 5 Days
Description
This is a print on demand book and is therefore non- returnable.
Hailed as "one of the best technical case studies in the whole literature of the social sciences" upon its original publication in 1961, The Black Muslims in America in this third edition provides a new generation of readers with an enriched, up-to-date knowledge of the important but little- understood Black Muslim movement.
This classic sociological study gives a concise, accessible introduction to Islam for Americans whose knowledge of religion is limited primarily to Judeo-Christianity. The book succinctly details the formation and development of the Black Muslim movement through its wide-ranging expressions in America today -- a movement born as an organized form of religious and social protest against a society sharply divided by race.
This edition includes a new foreword by Aminah B. McCloud, a new preface, and an extensive postscript by Lincoln in which he outlines the course of the Nation of Islam since the death of its formative leader, Elijah Muhammad, in 1975 -- the sweeping changes wrought by Elijah's son and successor, Wallace Deen Muhammad, the disintegration of the Nation into splinter groups, and the emergence of Louis Farrakhan as the legitimate head of the "new" Nation. A section highlighting the public career of Malcolm X, Elijah Muhammad's famous spokesperson turned cultural icon, is also included.
In the wake of recent media events like the film Malcolm X and unsettling national events like the riot in Los Angeles, this timely update provides both fascinating reading and challenging reflection about an American religious group still shaping its destiny, and that of the nation.