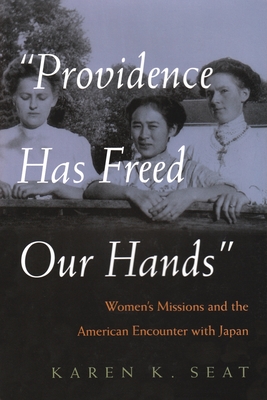 Providence Has Freed Our Hands: Women's Missions and the American Encounter with Japan (Women and Gender in Religion)
Publication Date:
April 1st, 2008
Publisher:
Syracuse University Press
Usually Ships in 1 to 5 Days
Description
At the close of the nineteenth century, American women missionaries traveled far afield to spread Christianity across the globe. Their presence abroad played a significant role in shaping foreign perceptions of America. At the same time, the cultural knowledge and independence these women missionaries gained had a profound impact on gender roles and racial ideologies among Protestants in the United States. In "Providence Has Freed Our Hands," Karen K. Seat tells the history of women's foreign missions in Japan and reveals the considerable role they played in liberalizing American understandings of Christianity, gender, and race.
The author uses the story of Elizabeth Russell, a colorful missionary to Japan, as the backbone for her study. As a member of the Women's Foreign Missionary Society of the Methodist Episcopal Church, one of the most powerful women's institutions of the late nineteenth century, Russell founded a progressive school for girls in Japan, defying the conservative ideologies not only of her own organization but also of the government of Japan. Transformed by her experience in Japan, Russell became a forceful advocate for racial tolerance and women's access to education. With a storyteller's gift for narration, Seat illustrates how Russell's own life reflected the key issues fueling women's missions: increased access to higher education, the impact of evangelical spirituality on women's identities, and the broadening horizons available to women, while Russell's missionary work in turn opened up new discourses in American culture.