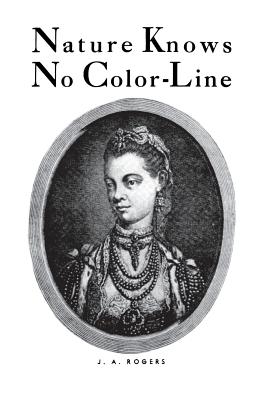 Nature Knows No Color-Line: Research Into the Negro Ancestry in the White Race
Publication Date:
April 1st, 2011
Publisher:
Wesleyan University Press
Usually Ships in 1 to 5 Days
Description
Classic work of black study refuting scientific racism
In Nature Knows No Color-Line, originally published in 1952, historian Joel Augustus Rogers examines the origins of racial hierarchy and the color problem. Rogers was a humanist who believed that there were no scientifically evident racial divisions--all humans belong to one race. He believed that color prejudice generally evolved from issues of domination and power between two physiologically different groups. According to Rogers, color prejudice was then used a rationale for domination, subjugation and warfare. Societies developed myths and prejudices in order to pursue their own interests at the expense of other groups. This book argues that many instances of the contributions of black people had been left out of the history books, and gives many examples.
About the Author
JOEL AUGUSTUS ROGERS (September 6, 1880-March 26, 1966) was a Jamaican-American author, journalist, and historian who contributed to the history of Africa and the African diaspora, especially the history of African Americans in the United States. His research spanned the academic fields of history, sociology and anthropology. He challenged prevailing ideas about race, demonstrated the connections between civilizations, and traced African achievements. He was one of the greatest popularizers of African history in the twentieth century. Rogers addresses issues such as the lack of scientific support for the idea of race, the lack of black history being told from a black person's perspective, and the fact of intermarriage and unions among peoples throughout history. A respected historian and gifted lecturer, Rogers was a close personal friend of the Harlem-based intellectual and activist Hubert Harrison. In the 1920s, Rogers worked as a journalist on the Pittsburgh Courier and the Chicago Enterprise, and he served as the first black foreign correspondent from the United States.