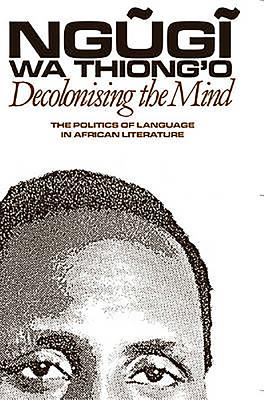 Decolonising the Mind: The Politics of Language in African Literature
Publication Date:
June 26th, 1986
Usually Ships in 1 to 5 Days
Description
A collection of essays about language and its constructive role in national culture, history, and identity, that advocates for linguistic decolonization.
'The language of literature', Ngũgĩ writes, 'cannot be discussed meaningfully outside the context of those social forces which have made it both an issue demanding our attention, and a problem calling for a resolution.' First published in 1986, Decolonising the Mind is one of Ngũgĩ's best-known and most-cited non-fiction publications, helping to cement him as a pre-eminent voice theorizing the 'language debate' in postcolonial studies.
Ngũgĩ wrote his first novels and plays in English but was determined, even before his detention without trial in 1978, to move to writing in Gikuyu. He describes the book as 'a summary of some of the issues in which I have been passionately involved for the last twenty years of my practice in fiction, theatre, criticism, and in teaching of literature...'. Split into four essays - 'The Language of African Literature', 'The Language of African Theatre', 'The Language of African Fiction', and 'The Quest for Relevance' - the book offers an anti-imperialist perspective on the destiny of Africa and the role of languages in combatting and perpetrating imperialism and neo-colonialism in African nations.
East Africa Kenya, Tanzania, Uganda and Rwanda]: EAEP.