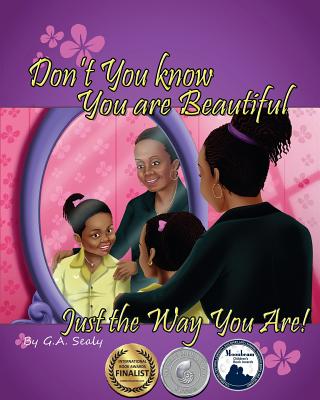 Don't You Know You are Beautiful Just the Way You Are! (I Love Me #1)
This product is not returnable.
Publication Date:
February 21st, 2017
Publisher:
Dawit Publishing LLC
Usually Ships in 1 to 5 Days
Description
In this multi-award-winning picture book, young Destiny learns a valuable lesson about self-love and acceptance through a loving conversation with her mother.
- Winner of the Nautilus Silver Book Award for Children's Fiction Books
- A Moonbeam Children's Book Silver Award Winner for Mind Body Spirit Books
- An International Book Award Finalist in Children's Mind Body Spirit Books
With increased media access, which includes social media platforms, our children are constantly bombarded by images of beauty that do not reflect the diversity inherent in our society. This can cause feelings of inadequacy and low self-worth which can impact all areas of a child's life including their performance in school.
Young girls of color are especially affected since most published media portrays an unrealistic idea of the ideal aesthetic. Consequently, for young girls, if they do not resemble that aesthetic they start believing that they are not considered beautiful.
With beautifully written rhymes and illustrations, Don't You know You are Beautiful Just the Way You Are encourages young girls of color to love and embrace who they are. A loving conversation between a mother and her young daughter, Destiny - who does not like the way she looks - opens her eyes to her unique characteristics and beauty, teaching her a valuable lesson about self-love and acceptance.
Don't You know You are Beautiful Just the Way You Are will inspire children to look within themselves and to their loved ones for examples of beauty and their role models.
This is the ideal book for bedtime reading and for use as an instructional tool to educate, entertain, and empower young girls. We hope that this book will spark a paradigm shift and help to redefine our perception of beauty one child at a time.
An award-winning must read picture book for young girls of color.
Order your copy now and empower your child to love and embrace their unique beauty.