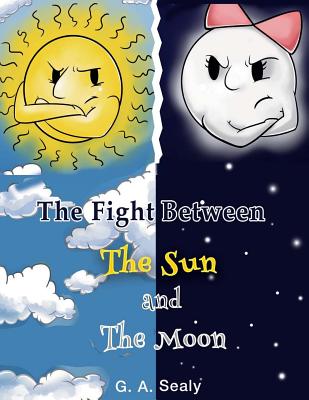 The Fight Between the Sun and the Moon (Young Scientist #1)
This product is not returnable.
Publication Date:
July 24th, 2017
Publisher:
Dawit Publishing LLC
Usually Ships in 1 to 5 Days
Description
What can be more curious for children than the sun and the moon having a little fight over which one is more important to life on earth? Is it the sun? Could it be the moon? Or are they both just as important?Peak their imaginations by reading them a beautifully illustrated picture book that will demonstrate the importance of being humble and respecting each other's points of view.
Mr. Sun and Ms. Moon are having a fight over which is better, the day or the night. Will they discover the importance of listening to each other, respecting their differences, and finally stop fighting and become friends again?
In this story, kids will learn why the sun and the moon are important to life on Earth. Additionally, kids will also learn the importance of conflict resolution and trying to understand the viewpoints of others.
Look out for this and other titles in the Young Scientist Series of books which introduces young minds to different scientific concepts about our world through science and rhymes.
Add a wonderfully illustrated bedtime picture book to your child's collection. Not only will they enjoy the story, but they will also learn that we all win when we work together. They will love it
Order your copy NOW and show children how we are all important in our own way.