Discounted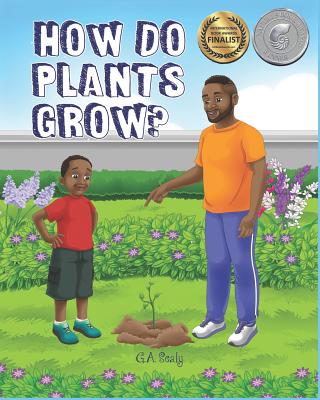 How Do Plants Grow? (Young Scientist #2)
Previous price:

$14.99
Current price:

$11.99
This product is not returnable.
Publication Date:
September 29th, 2017
Publisher:
Dawit Publishing LLC
Usually Ships in 1 to 5 Days
Description
Children are naturally curious, but with a little ingenuity we can peak their interests to a much higher level. What better way to teach them about science than through captivating rhymes and beautiful illustrations?
- Winner of the Nautilus Book Award for Children's Illustrated Nonfiction Books
- International Book Award Finalist in Children's Educational Books
Kelvin and his dad were taking a walk, looking at the trees and flowers in the park. It was a wonderful day full of sunshine and opportunity. That's when Kelvin asked his dad, "How do trees grow?"
It was the perfect question. One that opened the door to the exciting world of science. His dad smiled and replied, "Do you really want to know?"
In this story, a loving conversation between an African-American father and his curious son, children will learn about the process of photosynthesis and why it is so important to life on Earth.
Look out for this and other titles in The Young Scientist Series of books which Teaches Young Minds through Science and Rhymes.
Go for a walk in the park with your child and share with them the science behind how plants grow.
Order your copy of this ideal bedtime story NOW