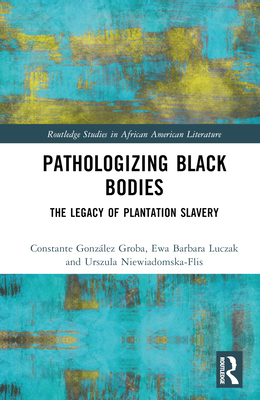 Pathologizing Black Bodies: The Legacy of Plantation Slavery (Routledge Studies in African American Literature)
This product is not returnable.
Publication Date:
May 18th, 2023
Description
Pathologizing Black Bodies reconsiders the black body as a site of cultural and corporeal interchange; one involving violence and oppression, leaving memory and trauma sedimented in cultural conventions, political arrangements, social institutions and, most significantly, materially and symbolically engraved upon the body, with "the self" often deprived of agency and sovereignty. Consisting of three parts, this study focuses on works of the twentieth- and twenty-first-century fiction and cultural narratives by mainly African American authors, aiming to highlight the different ways in which race has been pathologized in America and examine how the legacies of plantation ideology have been metaphorically inscribed on black bodies. The variety of analytical approaches and thematic foci with respect to theories and discourses surrounding race and the body allow us to delve into this thorny territory in the hope of gaining perspectives about how African American lives are still shaped and haunted by the legacies of plantation slavery. Furthermore, this volume offers insights into the politics of eugenic corporeality in an illustrative dialogue with the lasting carceral and agricultural effects of life on a plantation. Tracing the degradation and suppression of the black body, both individual and social, this study includes an analysis of the pseudo-scientific discourse of social Darwinism and eugenics; the practice of mass incarceration and the excessive punishment of black bodies; and food apartheid and USDA practices of depriving black farmers of individual autonomy and collective agency. Based on such an interplay of discourses, methodologies and perspectives, this volume aims to use literature to further examine the problematic relationship between race and the body and stress that black lives do indeed matter in the United States.