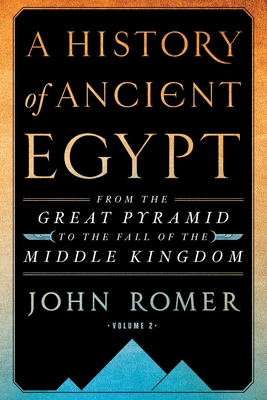 A History of Ancient Egypt Volume 2: From the Great Pyramid to the Fall of the Middle Kingdom
This product is not returnable.
Publication Date:
March 7th, 2017
Publisher:
St. Martin's Griffin
Usually Ships in 1 to 5 Days
Description
"Another solid work of history from an author and historian who truly grasps the mysteries of ancient Egypt." - Kirkus Reviews
Drawing on a lifetime of research, John Romer chronicles the history of Ancient Egypt from the building of the Great Pyramid through the rise and fall of the Middle Kingdom: a peak of Pharaonic culture and the period when writing first flourished. Through extensive research over many decades of work, reveals how the grand narratives of 19th and 20th century Egyptologists have misled us by portraying a culture of cruel monarchs and chronic war. Instead, based in part on discoveries of the past two decades, this extraordinary account shows what we can really learn from the remaining architecture, objects, and writing: a history based on physical reality.