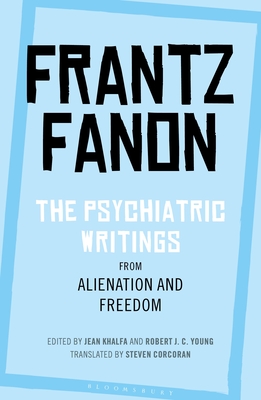 The Psychiatric Writings from Alienation and Freedom
Publication Date:
October 29th, 2020
Publisher:
Bloomsbury Academic
Usually Ships in 1 to 5 Days
Description
Frantz Fanon's psychiatric career was crucial to his thinking as an anti-colonialist writer and activist. Much of his iconic work was shaped by his experiences working in hospitals in France, Algeria and Tunisia. The writing collected here was written from 1951 to 1960 in tandem with his political work and reveals much about how Fanon's thought developed, showing that, for him, psychiatry was part of a much wider socio-political struggle. His political, revolutionary and literary lives should not then be separated from the psychiatric practice and writings that shaped his thinking about oppression, alienation and the search for freedom.
About the Author
Frantz Fanon (1925-1961) was a Martinique-born psychiatrist, philosopher, revolutionary, and writer. He was the author of classic works such as Black Skin, White Masks (1952) and The Wretched of the Earth (1961). He was one of the most significant anti-colonialist, anti-imperialist and anti-racist thinkers of the 20th Century. Jean Khalfa is a Senior Lecturer in French Studies at Trinity College Cambridge, UK. He is the author of Poetics of the Antilles (2016) and an upcoming work on Frantz Fanon's The Wretched of the Earth. He is also the editor of the first complete edition of Michel Foucault's History of Madness (2006). Robert J. C. Young, FBA, is Julius Silver Professor of English and Comparative Literature at New York University, USA. He is the author of White Mythologies (1990), Colonial Desire (1995), Postcolonialism: An Historical Introduction (2001), The Idea of English Ethnicity (2008) and Empire, Colony, Postcolony (2015). Steven Corcoran is a writer and translator living in Berlin. He has edited and translated several works by Jacques Rancière, including Dissensus (2015) and The Lost Thread (2016).