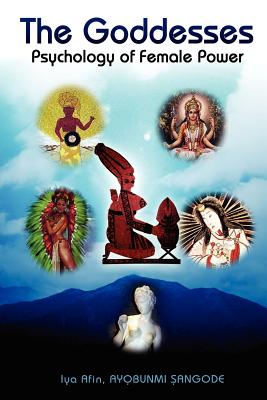 The Goddesses: Psychology of Female Power Part II
This product is not returnable.
Publication Date:
February 23rd, 2007
Usually Ships in 1 to 5 Days
Description
My Work is 'GLORIFYING The FEMALE FORCES'; "The GREAT MOTHERS", and The DIVINITIES "OSUN", "YEMOJA", and "OYA". This Book Focuses On These "FEMALE FORCES" And Some of Their COUNTERPARTS In OTHER PARTS of The WORLD. I Choose These "THREE" DIVINITIES because in The Culture of My People, The "FON" of DAHOMEY (REPUBLIC of BENIN), and Also The "YORUBA" of NIGERIA, These THREE DIVINITIES Represent The "THREE STAGES In A WOMAN's LIFE"; and because MY WORK is Focused On The "SPIRITUALITY" and The "PSYCHOLOGY of WOMAN". 'To UNDERSTAND "WOMAN", You Must Understand The "SPIRITUAL FORCES" Behind Them.' ...In This Book, The SECOND in this Series, I continue not only with These Three DEITIES, but ALSO The Introduction of TWO AFRICAN POWERS that The "FON" and The "YORUBA" PEOPLE say are, The FEMININE CREATIVE "GOD" FORCE.