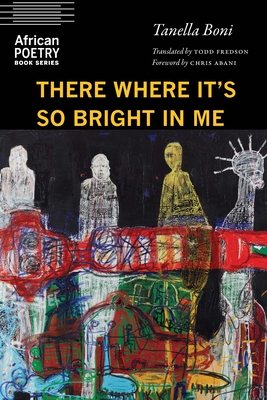 There Where It's So Bright in Me (African Poetry Book )
Publication Date:
November 1st, 2022
Publisher:
University of Nebraska Press
Usually Ships in 1 to 5 Days
Description
There Where It's So Bright in Me pries at the complexities of difference—race, religion, gender, nationality—that shape twenty-first-century geopolitical conditions. With work spanning more than thirty-five years and as one of the most prominent figures in contemporary African literature, Tanella Boni is uniquely positioned to test the distinctions of self, other, and belonging. Two twenty-first-century civil wars have made her West African home country of Côte d'Ivoire unstable. Abroad in the United States, Boni confronts the racialized violence that accompanies the idea of Blackness; in France, a second home since her university days, Boni encounters the nationalism roiling much of Europe as the consequences of (neo)colonialism shift the continent's ethnic and racial profile.
What would it mean for the borders that segregate—for these social, political, cultural, personal, and historicizing forces that enshroud us—to lose their dominion? In a body under constant threat, how does the human spirit stay afloat? Boni's poetry is characterized by a hard-earned buoyancy, given her subject matter. Her empathy, insight, and plainspoken address are crucial contributions to the many difficult contemporary conversations we must engage.
Praise for There Where It's So Bright in Me (African Poetry Book )
"Meditative, precise, and abundant with mystery, Tanella Boni's poems are alive with the breath of the world. They are fierce, prayerful, experimental, and lamenting—filled with movement, the songs of small things, 'the time of sobbing the long blues,' her 'woman's skin' and 'woman's memory.' Todd Fredson's translations bring such gorgeous and complex lucidity from Boni's French into English."—Aracelis Girmay, author of The Black Maria
"The negotiation in language, politics, history, gender, and identity is at the heart of this extraordinary translation of Tanella Boni's poetry. . . . [Translator] Todd Fredson is becoming a reliable guide across the borders of language that impede the conversations that should be going on between African poets and readers, and poets and readers from around the world. He is doing so with care and sensitivity. Tanella Boni has published prolifically in French. We welcome such translations for what they give to us, for the way they expand the journeys of our collective selves."—from Chris Abani's foreword