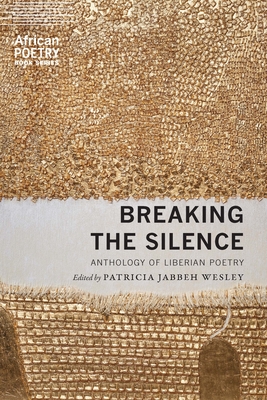 Breaking the Silence: Anthology of Liberian Poetry (African Poetry Book )
Publication Date:
March 1st, 2023
Publisher:
University of Nebraska Press
Usually Ships in 1 to 5 Days
Description
Breaking the Silence is the first comprehensive collection of literature from Liberia since before the nation's independence. Patricia Jabbeh Wesley has gathered work from the 1800s to the present, including poets and emerging young writers exploring contemporary literary traditions with African and African diaspora poetry that transcends borders. In this collection, Liberia's founding settlers wrestle with their identity as African free slaves in the homeland from which their ancestors were captured, and writers of the early twentieth and twenty-first centuries find themselves navigating a landscape at odds with itself.
From poets of Liberia's past to young writers of the present, the contributors to this volume celebrate the beauty of their nation while mourning the devastation of a long, bloody civil war.
Praise for Breaking the Silence: Anthology of Liberian Poetry (African Poetry Book )
"This groundbreaking anthology takes us on an epic journey through Liberian poetry, from the past to the present. It is a surprising and fascinating read."—Bernardine Evaristo, author of the Booker Prize–winning Girl, Woman, Other
"This compendium of Liberian poetry put together by the visionary writer, teacher, and survivor of the civil war, Patricia Jabbeh Wesley, is an inspiring achievement. Gathering and curating the first-ever anthology of Liberian poetry, Wesley has made literary history and immeasurably enriched the literature of the region and the continent. The collection opens with her thoughtful introduction to this immense endeavor and then introduces readers to a broad library of poems, ranging from hard-to-source early work from the 1800s to some of the newest writing emerging from the country, nurtured into being in generative workshops run by Wesley in Monrovia. Her combination of archaeological research and mentorship of younger writers means that Breaking the Silence will stand as the definitive source on Liberian poetry for years to come."—Gabeba Baderoon, author of The Dream in the Next Body