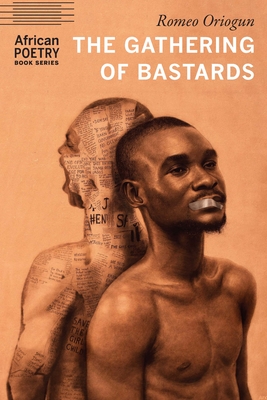 The Gathering of Bastards (African Poetry Book )
Publication Date:
October 1st, 2023
Publisher:
University of Nebraska Press
Usually Ships in 1 to 5 Days
Description
Like I knew, standing
on the seashore, the hunger
wracking a migrant's body
is movement.
—from Romeo Oriogun's "Migrant by the Sea"
The Gathering of Bastards chronicles the movement of migrants as they navigate borders both internal and external. At the heart of these poems of vulnerability and sharp intelligence, the poet himself is the perpetual migrant embarked on forced journeys that take him across nations in West and North Africa, through Europe, and through American cities as he navigates the challenges of living through terror and loss and wrestles with the meaning of home.
Praise for The Gathering of Bastards (African Poetry Book )
"'I walk alone, trying to find / the whisper of roads, trying to sieve through water / the haunting' writes Romeo Oriogun in the book that is a journey, both through place and history, yes, but also the soul. To say that The Gathering of Bastards is an impressive collection is an understatement. It is one of soul-making indeed. Here 'rain bears witness to bodies / thrown overboard slave ships,' and the spell of verbal music bears wisdom. Oriogun is a kind of writer whose music will never stop. The kind that will survive the test of time. Bravo."—Ilya Kaminsky, author of Deaf Republic