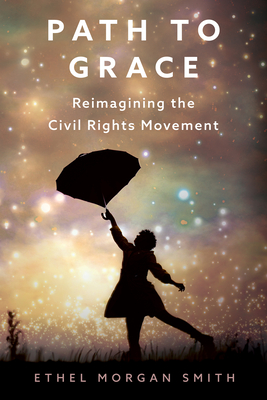 Path to Grace: Reimagining the Civil Rights Movement (Margaret Walker Alexander African American Studies)
Publication Date:
August 10th, 2023
Publisher:
University Press of Mississippi
Usually Ships in 1 to 5 Days
Description
Winner of the 2023 Eudora Welty Prize
The civil rights movement is often defined narrowly, relegated to the 1950s and 1960s and populated by such colossal figures as Martin Luther King Jr. and Rosa Parks. Many forget that the movement was bigger than the figures on the frontline and that it grew from intellectual and historical efforts that continue today. In Path to Grace: Reimagining the Civil Rights Movement, Ethel Morgan Smith shines light on unsung heroes of the civil rights movement, the ordinary citizens working behind the scenes to make an impact in their communities.
Through eleven original interviews with teachers, parents hosting fundraisers for civil right workers, volunteers helping with voter registration, and more, Smith highlights the contributions these figures made to the civil rights movement. Some of these brave warriors worked at the elbows of icons while others were clearing new paths, all passing through history without wide recognition. Path to Grace introduces readers to new witnesses and largely neglected voices. Also included are interviews with such esteemed but less studied figures as writer Gloria Naylor, poet Nikki Giovanni, fashion designer Ann Lowe, and educator Constance Curry.
This work of social change situates these narratives in both the past and present. Indeed, many of Smith's subjects, such as Emma Bruce, John Canty, Andrea Lee, Ann Lowe, and Blanche Virginia Franklin Moore, can trace their ancestry back to enslavement, which provides a direct chain of narrators and firmly plants the roots of the civil rights movement in the country's foundation. Through historical contextualization and an analysis of contemporary sociopolitical events, Path to Grace celebrates the contributions of some of the nameless individuals, generation after generation, who worked to make the United States better for all its citizens.