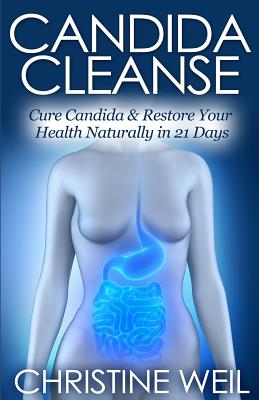 Candida Cleanse: Cure Candida & Restore Your Health Naturally in 21 Days (Natural Health & Natural Cures)
This product is not returnable.
Publication Date:
July 19th, 2014
Publisher:
Createspace Independent Publishing Platform
Usually Ships in 1 to 5 Days
Description
"Candida Cleanse: Cure Candida and Restore Your Health Naturally in 21 days". This book contains proven steps and strategies to treat and prevent Candida in 21 days, starting from diagnosis, to colonic irrigations, the diet, sustained healing and preventing a re-occurrence. One thing we need to accept is the fact that fungi are everywhere; these small single celled organisms can be found in land, water and the air. It is estimated there is over 500,000 species of fungi on our planet; recently more attention is being given to the common fungi called Candida. Not only are they part of our digestive system, but our lifestyle can cause an overgrowth of Candida, which can be difficult to heal, once it in our bloodstream. This guide will help you: -Know if You Have Candida -Give You Natural Remedies and Candida Treatments -Tell You the Foods to Avoid on the Candida Cleanse, as Well as What You CAN Eat -Explore Recipes For Healing Drinks, Breakfast, Lunch & Dinner Recipes, Snacks and Desserts -Map-Out the 7-Day Colon Cleanse -Cope with Candida Die-off -Alternative Detox Methods -Guidelines for a Lifetime of Candida Control.