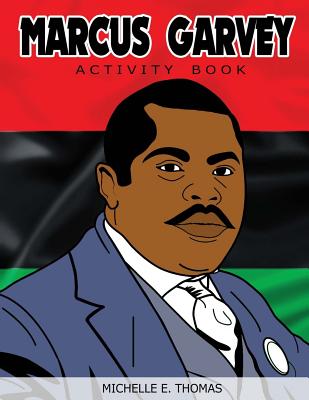 Marcus Garvey Activity Book
This product is not returnable.
Publication Date:
February 3rd, 2017
Publisher:
Createspace Independent Publishing Platform
Usually Ships in 1 to 5 Days
Description
The Marcus Garvey Activity Book is an overview of Marcus Mosiah Garvey's life and all his great accomplishments. This book provides our youth with an introduction of Marcus Garvey in hopes of them wanting to venture out further to find more information. The Marcus Garvey Activity Book was inspired by Michelle's desire to learn the real history of our iconic leaders and inform our children of individuals that have paved the way for people who resemble us. "Compiling information regarding Marcus Garvey was enjoyable and finding creative ways to present the information to our children became thought-provoking." The Marcus Garvey Activity Book is one of many to come in which historical facts, coloring, and educational activities will focus on some of the most prominent leaders that influenced Africans across the diaspora.