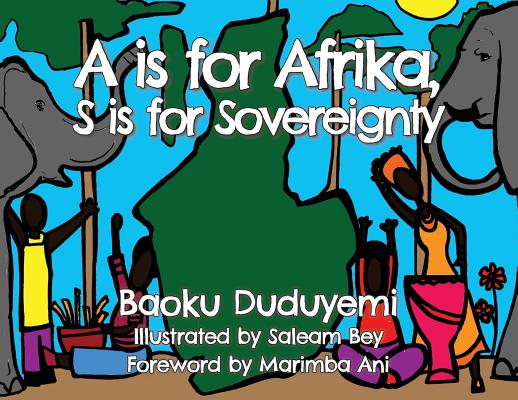 A is for Afrika, S is for Sovereignty
Publication Date:
December 31st, 2018
Publisher:
Kibolebole Educational Institute
Usually Ships in 1 to 5 Days
Description
A is for Afrika, S is for Sovereignty is an alphabet book written for Afrikan children and adults--rhyming poems, warm, bright colors, and content that serves Afrikan people. Mwalimu K. Bomani Baruti described it as ". . . one of those books which will make frontline parenting so much easier . . .," and given the increased active aggression against Afrikan people, guiding Afrikan children along a path that serves Afrikan people has become increasingly important.
A is for Afrika, S is for Sovereignty is structured so that both children and adults can heal and succeed together--guided by a resource written intentionally with the parent-child interaction in mind. Like many picture books, A is for Afrika, S is for Sovereignty is designed to be read aloud, allowing the reader to support the child's understanding of the deep concepts and symbolic illustrations. While it's widely known that reading vocabulary-rich picture books aloud supports children in developing a rich vocabulary, this elder-approved work was designed to develop a rich Afrikan-centered vocabulary. Some use the written word for the purpose of establishing authority. We are using the written word to heal the wounds of oppression and inspire your story.