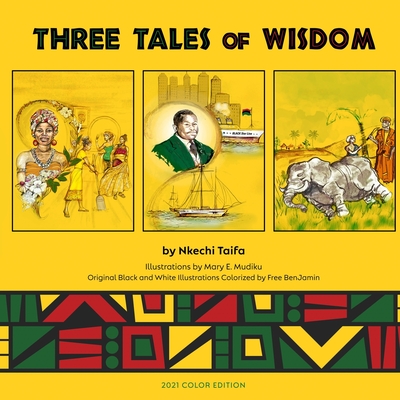 Three Tales of Wisdom
Publication Date:
October 8th, 2021
Publisher:
House of Songhay II
Usually Ships in 1 to 5 Days
Description
This book from master storyteller Nkechi Taifa contains three separate wisdom-filled stories:
AYANNA, THE BEAUTIFUL FLOWER
The tale of how Anansi's magic helped Ayanna get to the Harvest Festival, despite the fact hat her two sisters failed to follow the Seven Principles of our New African value system.
A MARCUS GARVEY STORY
The tale of how a young brother growing up in New York City learned the story of the mighty Marcus Garvey.
JABARI'S INCREDIBLE JOURNEY
The tale of how Jabari gained wisdom through a proverb-rich journey filled with teachings from people and animals alike.
Three Tales of Wisdom was first published in 1983 as part of Shining Legacy: Storypoems and Tales for the Young, So Black Heroes Forever Will Be Sung, and is now being re-published as a separate title for new generations to enjoy.