Discounted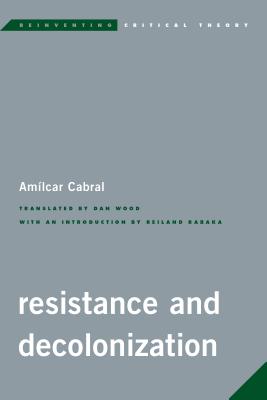 Resistance and Decolonization (Reinventing Critical Theory)
Previous price:

$137.00
Current price:

$123.00
Publication Date:
April 6th, 2016
Publisher:
Rowman & Littlefield Publishers
Description
How can a people overthrow 500 years of colonial oppression? What can be done to decolonize mentalities, economic structures, and political institutions? In this book, which includes the first translation of the text 'Analysis of a Few Types of Resistance' as well as 'The Role of Culture in the Struggle for Independence, ' the African revolutionary Am lcar Cabral explores these and other questions. These texts demonstrate his frank and insightful directives to his comrades in Guinea-Bissau and Cape Verde's party for independence, as well as reflections on culture and combat written the year prior to his assassination by the Portuguese secret police.
As one of the most important and profound African revolutionary leaders in the 20th century, and justly compared in importance to Frantz Fanon, Cabral's thoughts and instructions as articulated here help us to rethink important issues concerning nationalism, culture, vanguardism, revolution, liberation, colonialism, race, and history. The volume also includes two introductory essays: the first introduces Cabral's work within the context of Africana critical theory, and the second situates these texts in the context their historical-political context and analyzes their relevance for contemporary anti-imperialism.