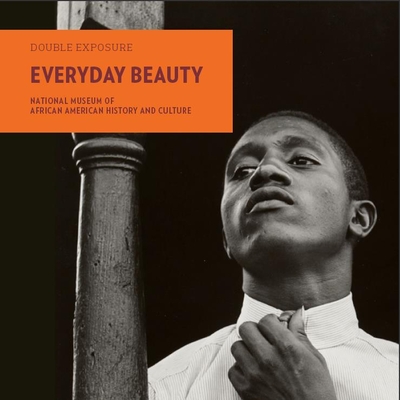 Everyday Beauty (Double Exposure #6)
Publication Date:
July 3rd, 2018
Usually Ships in 1 to 5 Days
Description
Everyday Beauty features fifty-five images that pay visual tribute to the extraordinary style and aesthetic of African American figures, famous and anonymous, by highlighting themes of self-representation, resilience, and civic engagement. The photographs depict people across generations showing how staged and candid moments can be both beautiful and precious. African Americans have long recognized the power of images and used them to document moments--from the monumental to everyday.
This latest volume in the critically acclaimed Double Exposure series presents a range of photographic styles by celebrated photographers--such as Anthony Barboza, Charles "Teenie" Harris, Addison Scurlock, Louis H. Draper, Devin Allen (2017 Gordon Parks Foundation Fellowship recipient), Arthur Rothstein, and Dawoud Bey (awarded the MacArthur Fellows Program, MacArthur Fellowship, or Genius Grant in 2017)--as well as snapshots by unknown amateurs. There are remarkable images by African American photographer John Johnson--whose plate glass negatives offer a rare glimpse into the everyday life of African Americans in Lincoln, Nebraska before World War I--and studio portraits by the Calvert Brothers of Nashville, Tennessee, and William J. Kuebler, Jr. of Philadelphia, Pennsylvania, from the early twentieth century.