Discounted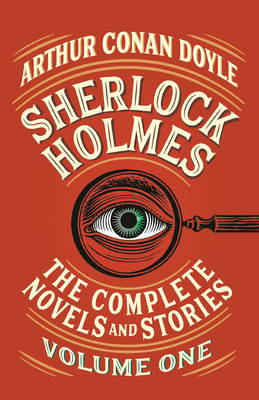 Sherlock Holmes: The Complete Novels and Stories, Volume I (Vintage Classics)
Previous price:

$16.00
Current price:

$14.95
Publication Date:
April 14th, 2020
Usually Ships in 1 to 5 Days
Description
Sherlock Holmes: The Complete Novels and Stories contains, in two volumes, all fifty-six short stories and four novels featuring Sir Arthur Conan Doyle's world-famous detective.

Volume I includes the novels and stories that introduced the brilliant and unflappable Sherlock Holmes and his partner, Dr. Watson, to the world. A Study in Scarlet is a drama of long-simmering revenge that ranges from the fog-bound streets of London to the pioneer settlements of Utah. The Sign of Four weaves together a stolen treasure from India, poison darts, and double-crossing thieves, while The Hound of the Baskervilles sets the legend of a diabolical hellhound and an old family curse against the backdrop of a moonlit moor. The short stories in this volume include such favorites as "A Scandal in Bohemia," "The Red-Headed League," "The Adventure of the Speckled Band," and "The Final Problem," tales that have thrilled generations of readers with Holmes's astounding powers of deduction.